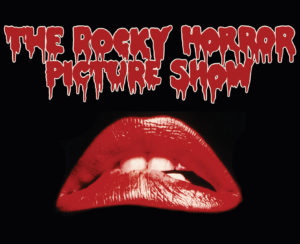 The Astra Theatre will screen The Rocky Horror Picture Show on Saturday, October 27, at 7 p.m.  Doors will open at 6 p.m. and there will be Astra-appropriate props available for purchase that night as a $5 kit.
Tickets are $8 and are available in advance at www.AstraTheatre.Eventbrite.com or at the doors the night of the show.  The approved kit can also be reserved online ahead of time.
The Rocky Horror Picture Show is a cult-classic renowned for its audience participation roles at different times and scenes during the film.  To view a list of items that are included in the Astra-approved kit, as well as what cannot and will not be tolerated for use during the film, visit www.TheNextAct.org/rocky-horror-kits/.  To encourage the safety and enjoyment of the film by all in attendance, any bags brought into the theater could be checked for inappropriate items.
Tickets are still available for a September 6 presentation on the "History of Color in Cinema" by noted film historian Eric Grayson, an intimate (and rare) October 6 solo acoustic performance by critically-acclaimed Americana musician Pokey LaFarge, and a November 3 acoustic trio performance by two-time Grammy winner Rodney Crowell.  Tickets for Next Act, Inc., events at the Astra Theatre can be purchased directly at www.AstraTheatre.Eventbrite.com.