Next Act, Inc., and Basket Case Partner to Bring The Cold Stares to the Historic Astra Theatre
• Next Act's Phase 2 Fundraising Campaign Details to be Announced at Event
SOLD OUT!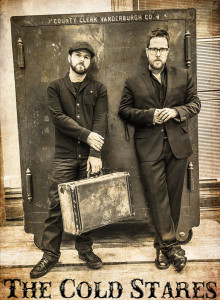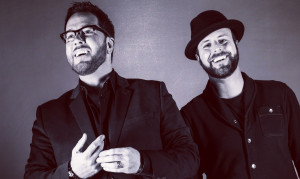 Nashville, Tennessee, rock duo The Cold Stares will be the first group to perform on the Astra's newly-named Jim and Pat Thyen Performance Stage.  The 
Saturday, March 5
, performance is being presented by Basket Case Brewing Company, is sponsored in part by the Mill House Restaurant, and will also serve as the launching point for Next Act's phase 2 fundraising campaign.
Tickets for the show are $15 (which includes all fees) and can be purchased by clicking below!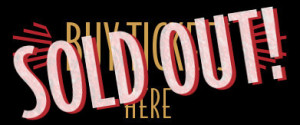 Doors for the evening will open at 
5 p.m.
 with a local opening act (to be determined) set to perform at 
7 p.m.
  The Cold Stares will perform at 
8 p.m.
  All times are eastern.
Concessions will be available for purchase at the performance including Basket Case's locally-crafted beer, as well as Bud Light as an alternative to craft beer (served by staff from Huntingburg's Gaslight), as well as bottled water and Dad's Root Beer and other common concession items.
Formerly based in Evansville, The Cold Stares have been pushing the boundaries of what a two-man rock band can do since they first came onto the scene in 2010. Winning the Hard Rock Cafe's "Ambassador's of Rock in Nashville" award, the band then toured the country backing their release of their first self-produced album, A Cold Wet Night and a Howling Wind.  They have shared the stage with acts as diverse as Spoon and JJ Grey and, in 2014, they performed on the Ferdinand Folk Festival's main stage as support for the then-headliner Hayes Carll.
They have seen commercial and critical success (A Cold Wet Night and a Howling Wind stayed at number 1 on Amazon's blues charts for six weeks and their single, "Fire in the Sand", had success at rock and alternative radio in 2015.  The band recently signed with SmallStone Records and plan on touring to support a pair of 2015 EPs and will soon begin work on their full-length debut with SmallStone.
For additional information about The Cold Stares, including a brief documentary video, song clips, and video samples, visit 
www.TheColdStares.com
.