Comedian Mike Armstrong will bring his good, fun, and clean comedy routine to the historic Astra Theatre in Jasper on Friday, February 14 as the second show in the 2020 Next Act, Inc season. Doors for this performance will open at 6:30 p.m., opening comedian will take the stage at 7:30 p.m., with Armstrong starting his routine at 8:30 p.m.

Tickets are on sale now via Eventbrite.  General admission tickets on the main floor and balcony are $14.95.  Additionally, season tickets are still available and all current season ticket holders will be emailed their tickets for this show automatically.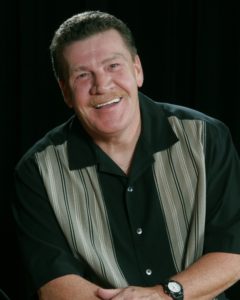 Armstrong prides himself as a real Southern gentleman with a quick-wit about him, and he brings a unique comedy routine void of foul language and vulgarity. He is often referred to as "everyone's favorite former cop." His resume includes appearances on HBO, Comedy Central, and the Fox and CMT networks.

So, plan to come make friends with Armstrong and enjoy a night full of laughter. In addition, make plans and purchase tickets to attend more of the 2020 Next Act, Inc. shows which will be announced soon. Tickets and information on upcoming shows can be found at www.TheNextAct.org.

The historic Astra Theatre is located in the heart of downtown Jasper, Indiana. Newly renovated with 357 seats, the Astra has main level and balcony seating with a concessions stand offering snacks, local craft and domestic beer, and wine that are available for purchase.

—–30—–
Next Act, Inc. is the 501(c)(3) that operates the historic, newly renovated Astra Theatre in downtown Jasper. Our mission is to foster, engage and create cultural and artistic opportunities and awareness in Dubois County. What that means is bringing programming including concerts, comedians, movies, and education to the Astra.