On Saturday, January 30 at 9:30 pm, Jamstorm and The Next Act are teaming up to put on a free concert that can be livestreamed into the comfort of your own home. Live music and performances are no doubt being missed, and this presents an opportunity to enjoy the next best thing.
Jamstorm is a local band whose members have performed previously at the Astra in the Rock Lotto. The concert can be viewed live on youtube at 9:30 pm at https://youtu.be/ClCM88GS4Wk.
In addition, Jamstorm is showing the love for our historic theatre by selling shirts benefitting the Astra at www.bonfire.com/jamstorm.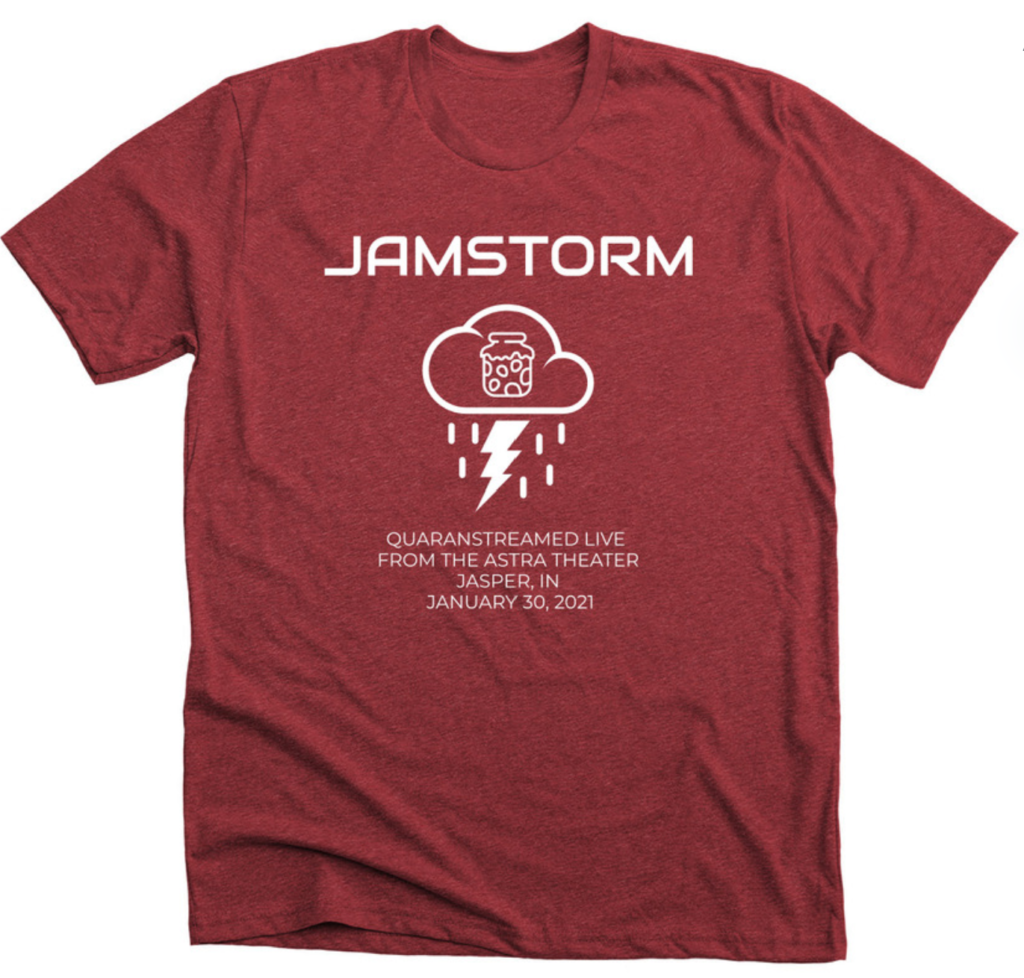 We at the Next Act can't wait until we can safely fill the seats of our beloved Astra theatre once again. Until then, though, make plans to join us virtually this Saturday as we present Jamstorm.