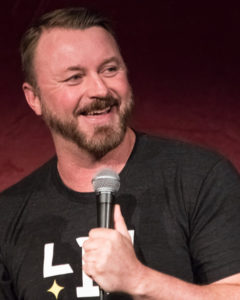 Todd McComas will headline a night of comedy at the Astra on Saturday, November 10, 2018.  Doors for the performance will open at 6:30 p.m. with the show beginning at 7:30 p.m.
Tickets are $14.95 and can be purchased in advance at 
www.astratheatre.eventbrite.com
 or by phoning 812-566-1935.  Questions or requests for ticketing assistance can also be sent to 
info@thenextact.org
.  This is an all ages show, although strong language could be used and mature topics could be covered.
McComas is the host of the top-ranked comedy podcast "Heartland Radio 2.0" and is a supporting cast member of the number 1 sports podcast "The Pat McAfee Show 2.0". He also has appeared on Fox, TruTV, and is a regular guest on "The Bob & Tom Show".  For additional information about McComas, visit www.toddcomedy.com.
He will be joined by "The Bob & Tom Show" staff member and on-air personality Jeff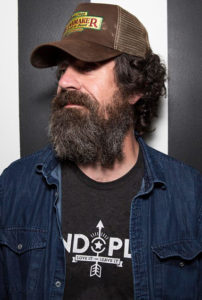 Oskay.
Tickets for upcoming Astra Theatre events are still available for Pokey LaFarge on October 6, 
The Rocky Horror Picture Show
 screening on October 27, and a November 3 performance by two-time Grammy winner Rodney Crowell.  All tickets for Next Act, Inc., events at the Astra Theatre can be purchased directly at 
www.AstraTheatre.eventbrite.com
.