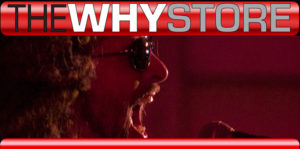 Nineties rockers and former MCA records recording artists The Why Store will perform at the historic Astra Theatre in Jasper, Indiana, on Saturday, December 8.  Doors open at 6:30 p.m., local and regional act Breathing Rm will perform at 7:30 p.m., and The Why Store will take the Jim & Pat Thyen Performance Stage at 8:30 p.m.  All times are eastern.
All seats are general admission with main floor tickets at $18.95 per and Best Home Furnishings Balcony seating at $17.95.  Tickets can be purchased in advance at www.astratheatre.eventbrite.com or by phoning 812-566-1935.  Questions or requests for ticketing assistance can also be sent to info@thenextact.org.
The Why Store formed in the late 1980s in Muncie, Indiana, and, led by singer Chris Shaffer, the band recorded their first album, entitled Welcome to the Why Store.  One year later, the band recorded Inside the Why Store.  Both albums were successful across Indiana and, soon, The Why Store began getting attention from major label record companies.
In 1995, The Why Store signed to MCA's subsidiary Way Cool Music for their first major label effort, a self-titled LP, which was released in 1996.  Their debut effort spawned several hits.   The first single, "Lack of Water", was a #1 it on Triple-A radio; the band performed "Surround Me" on Late Night with Conan O'Brien and saw their video for "Father" receive rotation on MTV2 and VH1.  The Why Store was a Top 20 album for 1996 and went on to sell 200,000 copies.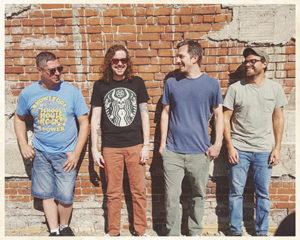 Breathing Rm is a 4-piece indie rock group out of southern Indiana. They blend elements of prog, indie, stoner and psychedelic rock to create a fuzzy, airy, driving sound all their own. They're in the process of writing and recording their debut EP set for release in spring, 2019.
Tickets for upcoming Astra Theatre events are still available for Pokey LaFarge (limited seating left) on October 6, The Rocky Horror Picture Show screening on October 27, and a November 3 performance by two-time Grammy winner Rodney Crowell.  All tickets for Next Act, Inc., events at the Astra Theatre can be purchased directly at www.AstraTheatre.eventbrite.com.